Advocacy Services
Felicia Goldberg, Ph.D., Director of The Morgan Center

As Director of The Morgan Center I have successfully advocated for special needs children for over twenty years in Northern Virginia and Maryland.

Knowing how to advocate can be a difficult process for families of children with special needs. Parents often don't know the intricacies of special education law, how Federal and State statutes relate to IEP's, or even the range of services a school district can provide.

My approach is both flexible and simple. Through an initial consultation with parents, I assist them in identifying what they need for their child. This may range from simple talking points for a local screening meeting, to the more complex IEP process, which may require my direct representation of the family at the school.

Initial Consultation

Typically, I ask for all of the student's IEPs, school evaluations, private evaluations, report cards, progress reports and important correspondence between the family and the school personnel. Once these documents are received, I review them prior to the initial consultation.

My goal at this first meeting with parents is to address their biggest concern with a concrete, goal oriented plan focused on resolving their child's special education issue.

Fees

Parents who are familiar with the IEP process often just need a review of documents regarding their child's special education needs. A one-hour consultation can sometimes be enough to provide specific information relating to their child's IEP.

For parents who need more support, having an advocate accompany them to school meetings provides them with the assurance and confidence on having my expertise as an advocate working on your behalf at these complex meetings. My in-depth knowledge of special education, laws, procedural regulation and school policy allows parents the opportunity to focus on their child's needs rather than attempting to juggle a wide range of issues and challenges.

Advocacy fees are billed in .20-hour increments at $200.00 an hour. Travel time, record review and telephone calls are all billed at this rate.



The following services are available:
Participating in eligibility meetings for special education services
Reviewing special education records to insure they accurately reflect the needs of the child
Participating in the development of or review of IEP or 504 plans
Participating in meetings for appropriate educational placement of children
Participating in parent/teacher administrative meetings to address parent and/or school concerns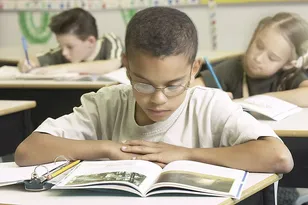 "Without Dr. Goldberg's help and guidance, we never would have gotten the services our son needed."


- Pam T.

"Felicia worked with me tirelessly over a 6 month period helping me achieve the results we were looking for overcoming many obtsacles along the way. A key issue was her ability to help define, in layman's terms, the differences in behavioral approaches especially as it relates to the needs of an Autistic/Asperger's child. She was very well received and respected by all constituients involved. I would highly recommend."

- David B.