"The Morgan Center staff is knowledgeable, competent, and altruistic. Our common philosophy which engenders a developmental approach has been very effective for my patients."

- Martin Forman, MD , FAAP


THE FOUR PILLARS OF THE MORGAN CENTER

Felicia Goldberg, Ph.D., Executive Director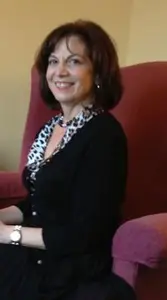 I am the founder and Executive Director of The Morgan Center which has served the families of Northern Virginia for over twenty years.
The vision of the Morgan Center is to incorporate a developmental approach with clinical treatment. We respect the place that children, teenagers and families are coming from and collaborate with them so they are part of the therapeutic process.
I and my staff believe that kindness, tolerance and the desire to teach families how to master the strategies we use with their children are of utmost importance. Our therapists have a kind and empathetic approach.
My training and research has focused on child and adolescent psychopathology, developmental disabilities, neuropsychological issues, child/ adolescent psychosocial development, ADHD, and special education issues.

I received a Ph.D. in Developmental Psychology from George Washington University where I lectured for several years before developing the Morgan Center. Research and program development for children with special needs has always been my passion and I have coauthored articles in Developmental Psychology and conducted research on children and adolescents with learning disabilities. I have also presented at the Post-secondary Learning Disability Conference, CHADD (Children and Adults with Attention Deficit/ Hyperactive Disorders). For the past twenty years I have been the Director of The Morgan Center, incorporating a Developmental approach for the treatment of children with special needs and have developed several specialized programs to build parents knowledge base regarding evidence based assessment and treatment of children with special needs. I believe that Parents are most effective when they feel optimistic, comfortable, empowered and involved in their child's treatment program
Kathy Hart, LCSW
Kathy Hart, LCSW is a Licensed Clinical Social Worker who has worked with children and families for over twelve years, including six years at The Morgan Center. Kathy works primarily with elementary age children and adolescents experiencing a wide range of issues including anxiety and phobias, OCD, depression, anger, ADHD, low self-esteem, behavioral problems and adjustment issues. Her primary treatment modalities are cognitive-behavioral, play and family systems therapy, with an emphasis on collaboration with the child's parents and support system so that progress is supported at home and lasting benefits are achieved.
---

Amy Stark, M.A. NCSP


Amy Stark, M.A. NCSP is licensed by the Virginia Board of Psychology and holds the Nationally Certified School Psychologist designation. Ms. Stark has a BA in Psychology, and a Master's from George Mason University. Additionally, she has 30 years plus experience in School Psychology. Ms. Stark has a child-centered manner that is solution-focused to empower clients and families with a thorough understanding of the identified issues as well as practical recommendations on how to address them. This is accomplished through a collaborative process. Ms. Stark works with her clients to identify areas of focus and strengths to help build resiliency and self-awareness in her clients. She has worked with children and adolescents over the last 18 years with comprehensive experience working with issues surrounding anxiety, social anxiety, and school refusal.

Ms. Stark has extensive experience in completing comprehensive psychoeducational evaluations. She specializes in attentional and executive function, learning, and emotional/behavioral issues. She has experience working in local public schools and is familiar with state and federal guidelines regarding special education. Ms. Stark has a particular interest in identifying and working with students with ADHD and related difficulties with executive function. She works with children, adolescents, and their families to better understand the impact of these disorders on daily school performance and to develop strategies to help them cope with the realities of the disorders. Ms. Stark has given presentations to parents and teachers on ADHD and executive function as well as on depression awareness and suicide prevention.
---
Dawn Walter, LCSW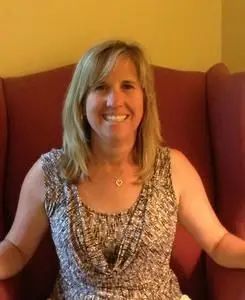 I have been working with Dr. Goldberg and her staff for over 10 years. I have been doing individual and family therapy for children and their families for 15 years. My experience includes providing intensive in-home services to children with Autism, Sensory Integration Disorder, and Down's Syndrome. I work with a variety of mental health issues that include: ADHD, Depression/Bipolar Disorder, Anxiety, Eating Disorder, Emotional Disturbance, Obsessive-Compulsive (OCD), Peer relationships, Family Conflict.
It is important to me to provide my clients with the support they need during life's challenges. Children and teenagers experience stress just as adults do, but often can't find the words or skills they need to express themselves. With the use of the Family Centered Model, it is the belief that change cannot occur without the involvement of the "whole" family. This occurs as much as possible for my clients that are still living at home, even if they are of adult age.